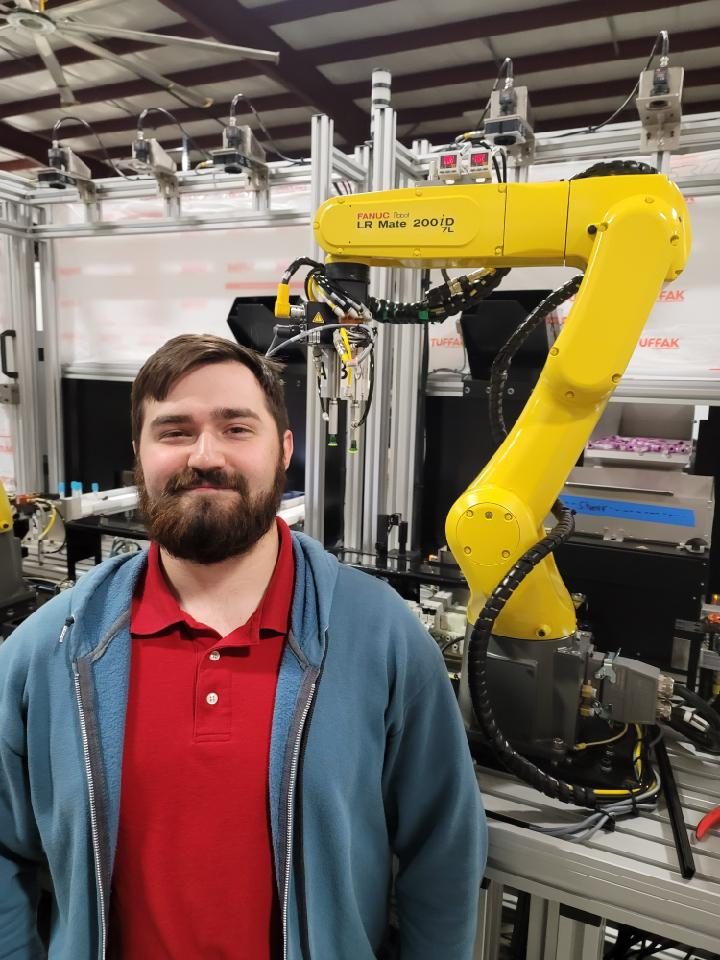 Blog
School Based Services Sparked Thomas' Interest in Robotics
SBS changed his life.
July 17, 2023
A few years ago, the Cropper family enrolled their oldest child Thomas into the Family & Children's Place after-school program at Hazelwood Middle School.
Living paycheck to paycheck, they struggled to provide the best they could for their family. Since our out-of-school time program is completely free of charge, this provided a safe place for Thomas.
His teachers only had one complaint. His nose was always in a book and he would read instead of paying attention in class. Reading was his escape.
During this time, our program was facing a potential loss of grant funding. To keep that from happening, the decision was made to have the program focus on STEM projects, specifically Engineering-Robotics. When the kids were told about this new opportunity, Thomas looked up from his book for the first time.
From that day forward, he looked forward to coming to the program, to learning more about robotics. After several months, the students in the Robotics club were able to compete in a Regional Competition.
Thomas went on to graduate from New Albany High School and later Purdue University where he received his degree in Mechanical Engineering Technology.
Today, he works for RZ Automation as an Automation Engineer and is building a robotic system to assemble kits of vaccines and vials for taking blood samples.
Because of people like you, our work can change a child's life. As Thomas' mom Jennifer said, "Our lives will forever be changed by the impact of Family & Children's Place and their staff."
Help us help more families in School Based Services, families like Thomas'. Donate here!