7/1/2023 - 6/30/2023
2023 Impact Report
Letter from the President and CEO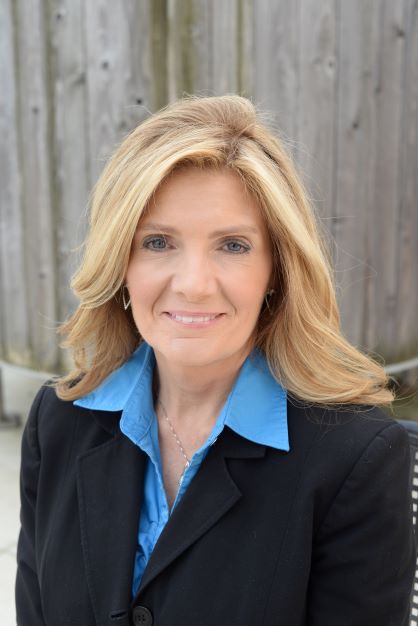 For 140 years, Family & Children's Place has worked to protect and heal children and families. Although we long for the day our services are no longer needed, we understand how critical our services are for children and families in our community. Family & Children's Place could not fulfill our mission without our staff, donors, community partners, Board members, corporate partners and volunteers. It is because of you that FCP has been helping children and families for 140 years.
This past year, we saw new opportunities for FCP to increase awareness of the issues of child abuse and the need to support healthy, safe families. Our Child Advocacy Centers in Jeffersonville and Louisville hosted tours for Congresswoman Erin Houchin (IN-09), Congressman Morgan McGarvey (KY-03), Lieutenant Governor of Kentucky Jacqueline Coleman, and more! The support we receive from elected officials –– is crucial to FCP's ability to provide services for those in need.
We also created a unique, new partnership this year. The Louisville Collaboration to Prevent Child Abuse, Youth and Family Violence received a $2 million federal appropriations grant, which was championed by former Congressman John Yarmuth (KY-03) and later signed into law by President Joe Biden. This partnership consists of FCP, Boys & Girls Clubs of Kentuckiana, The Center for Women and Families and Exploited Children's Help Organization (ECHO). This grant will allow all four partners provide a well-coordinated system of interventions including evidence-based services to prevent juvenile justice system involvement, child maltreatment, family & youth violence, and to assure non-duplication of efforts.
While we took many strides in a positive direction, we were faced with significant challenges. Work force capacity, hiring challenges, and some funding reductions resulted in reductions in t the number of families and children we can serve. We know there are more families and children out there who need us and being forced to turn them away is painful for both the families who need us and for our staff and Board. Adversity is something we all face, and I am grateful for the staff, donors, community partners and volunteers who help us manage the challenges we face.
Next year will be my 30th and final year at Family & Children's Place. As I think back on the years I have spent here, I could not be prouder of the success this agency has had. From critical legislation being signed into law, our programs proving life-changing services to thousands of children and families, volunteers stepping up when needed, to our donors investing in our mission, partnerships with other agencies, and so much more, I am excited for the future of Family & Children's Place.
The fight to end child abuse and neglect is far from over. With your dedication and investment in our FCP, we know we can continue making our community a better place for everyone as we strive to see the day our services are no longer needed.
We protect and heal children and families.

Happy, healthy children and families, free from abuse.
2,590

Total Number of Families Served

4,805

Total Individuals Served

26,883

Total Direct Service Hours
Financials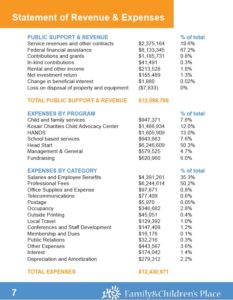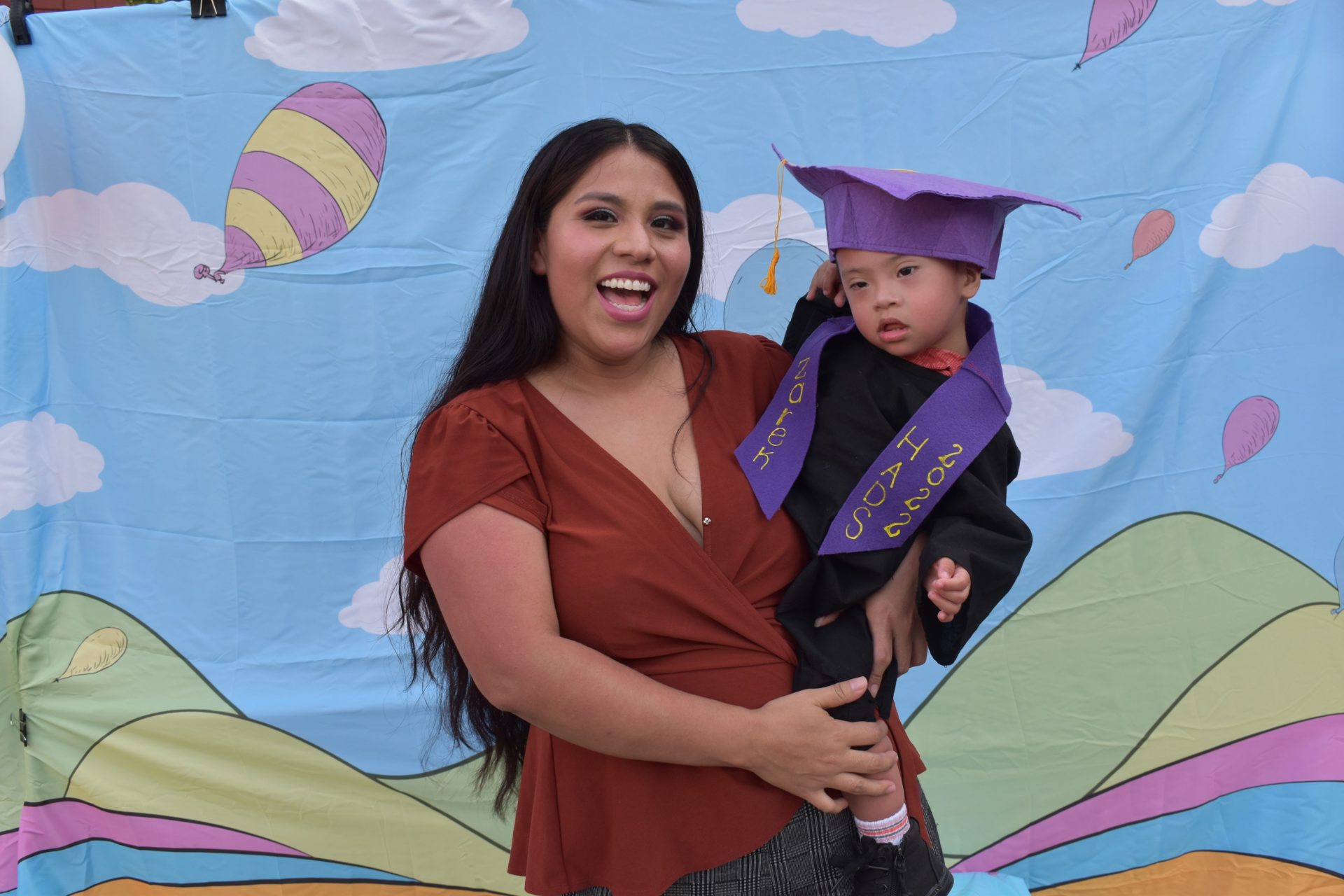 Ways to Donate
Donate and help change lives today.
Greater Louisville Head Start

Early Head Start programming expanded! We have now opened enrollment to include expectant parents.
Early Head Start provided families with healthy foods and produce, diapers, PPE, home safety kits, backpacks, school supplies for siblings, coats and toys so our families can be equipped with all the necessary supplies for creating safe and healthy homes.
Provided community-building opportunities for our families at the Louisville Zoo, pumpkin patch, Dare to Care Food Bank kitchen and multiple parks throughout Jefferson County.

HANDS

We worked with 23 languages in the past year, demonstrating our dedication to helping as may families as possible in the community.
We maintained approx. 200 families at any time throughout the year, proving our commitment to lending a helping hand to those in need.
From FY22 to FY23, we saw a 17% increase in referrals for families to enter our program.

School-Based Services

Program enrollment at Engelhard Elementary School has more than TRIPLED in the past year.
We've added Healthy Family Nights at Hazelwood Middle School, Slate Run Elementary, S Ellen Jones Elementary and Fairmont Elementary over in Southern Indiana!
The program began or continued partnerships with over a dozen local organizations to bring new experiences and learning opportunities to the children in our schools.

Counseling Services

Counseling services have joined with school-based services to provide valuable after school programs along with therapy two days per week at Meyzeek Middle School.
Our child welfare team team created a safe place for biological parents to visit with their children and work towards having their family reunited through our visitation services.

Child Advocacy Center

Emmie, the facility dog, celebrated her 6th birthday and continues to bring support and joy to the children who visit us.
A couple local Boy Scouts built a home for Emmie and she loves it! It gives her a nice place to rest during her breaks in the CAC courtyard.
Because of the Kentucky Legislature and Governor Andy Beshear working together, CACs statewide are sharing a $7 million investment to expand this service.