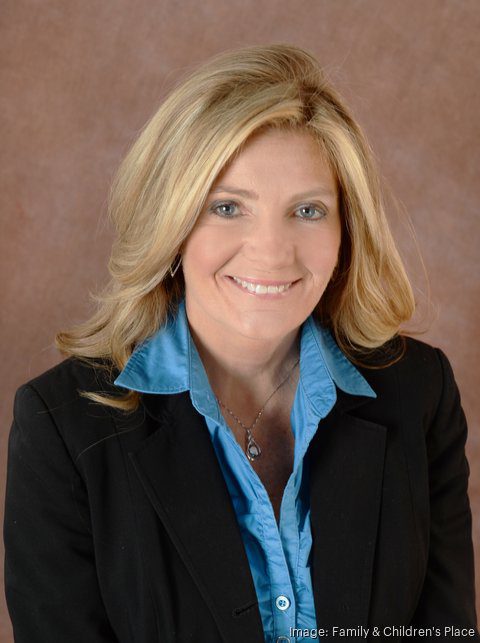 Blog, In the News, Press Releases
President and CEO Pam Darnall Announces Retirement
Pam Darnall, president and CEO of Family & Children's Place Inc., informed her staff earlier this week that she will step down from her role in November 2024.
June 8, 2023
The head of one of the oldest nonprofits in Louisville plans to retire next year.
Pam Darnall, president and CEO of Family & Children's Place Inc., has informed her staff that she will step down from her role in November 2024.
Darnall told the nonprofit's board of directors about her plans last November because she wanted the organization to have plenty of time to find a successor.
"This time next year, I will have been here 30 years, in some capacity. Sometimes, it's just good to give other people a chance," Darnall added in a recent interview. "I have never had any ego about being the CEO here. There are people who could do this job better than me, and I probably do it better than some."
Darnall was named one of Business First's Most Admired CEOs in 2021, and she was an Enterprising Woman Making a Difference honoree in 2016.
Family & Children's Place is the largest of Kentucky's 15 regional child advocacy centers. Its history traces back to a charitable organization founded in 1883.
With 88 full-time and 12 part-time employees, Family & Children's Place serves about 4,200 children and their families each year in Louisville and Southern Indiana. It has a budget of $11.2 million a year.
The nonprofit has a campus at 525 Zane St. near Simmons College of Kentucky. It also provides services in client's homes and at the Republic Bank Foundation YMCA at 18th and Broadway.
"Our staff just do an amazing job because they're committed to the kids and families that we work with," Darnall said. "These kids and families are often forgotten and ignored because a lot of people don't even want to think about when kids are hurt. So, the work we do is really difficult."
Darnall is originally from Charlotte, North Carolina. After earning a degree in psychology from Gardner-Webb University, she spent two years working in social services in Charlotte.
Darnall moved to Louisville to work for the Kentucky Cabinet for Health and Family Services. While working full-time, Darnall attended Spalding University at night. She earned a master's degree in counseling psychology.
"My office was in the L&N Building for 10 years," Darnall remembered. "I was making $12,000 a year and I thought, 'My, that's a lot of money.' It was a long time ago."
Darnall began working at what was then called Family Place in 1994 as a program director. In 2001, she became the organization's executive director. After a meeting with Dan Fox, CEO of Family & Children First, the two negotiated the merger of their organizations in 2008 to create the Family & Children's Place.
"We realized that our services were very complementary, but they were not duplicative," Darnall explained. "We started to brainstorm on how we could make them one entity because we thought we could serve more kids and families together and be more efficient."
Fox was the original CEO of Family & Children's Place while Darnell served as COO. The two of them led a capital campaign to raise the $10.2 million needed to construction the Zane Street campus on an empty lot.
After Fox retired in 2013, Darnall took over the leadership role. Because of staffing shortages, she has also been serving as the nonprofit's chief operations officer for the last four years.
But now, Darnall said it is time for her to move on.
"My husband [attorney Dan Darnall] retired about a year ago," she said. "I'm really looking forward to having time to travel with him, and just enjoy that time together."
Read the Louisville Business First feature here.