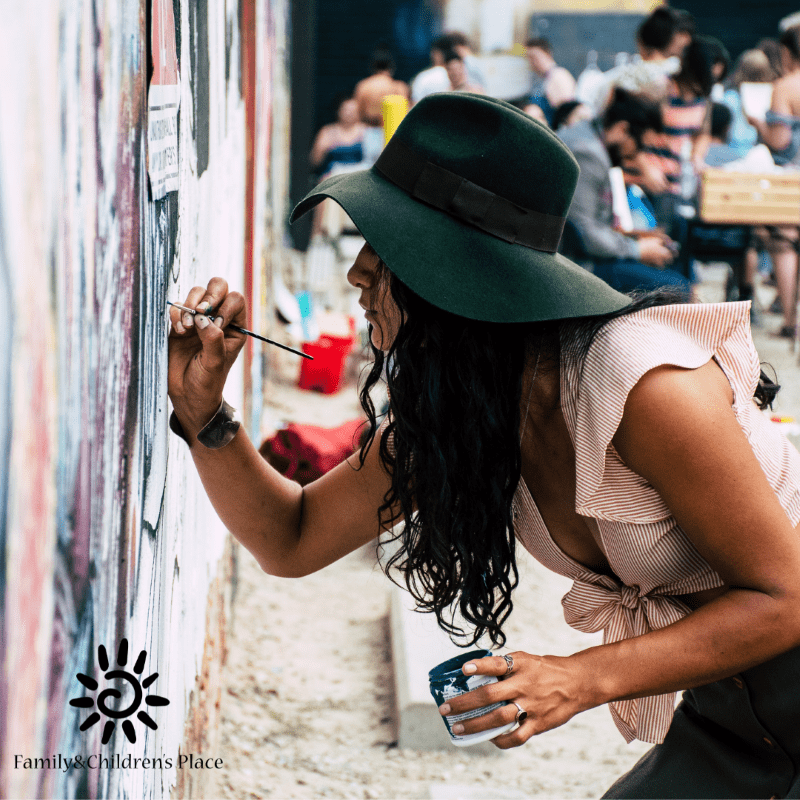 Blog
Mya's Story
May 31, 2022
Mya, a quiet teenager who loves art and blends into the crowd caught the attention of her favorite lunchroom attendant when she'd begun noticeably dressing in layers at school. The layers of bulky, oversized sweaters were unusual for Mya and the lunchroom attendant took action to ask her if she was ok. Mya's reluctance to talk lead the attendant to alert the school counselor and soon after, an official investigation began into suspected abuse.
As part of the investigation, Mya and her mother visited Family & Children's Place where Mya learned she'd be interviewed. Upon arrival, she liked how colorful the building was really enjoyed touching all of the art on the walls.
It took Mya over an hour to open up during her interview, and she appreciated being given art supplies to use as she gathered her courage. Mya decided to be honest with the interviewer: a family member was subjecting Mya to ongoing sexual abuse. She explained how her family thought she was lying and as she described the encounters, she revealed feeling like an object as her offender touched her everywhere. While it took over an hour for Mya to begin talking, she was surprised by the relief she felt sharing her truth with a supportive adult.
Mya didn't know how to say thank you to the interviewer for believing her. On her coloring sheet, she decided to write a note in hopes they would get a chance to read it after she left.
As the interviewer cleaned up the room, she found a short note written on a coloring sheet.
"Thanks a lot. I mean it. You helped me. Thank you so very much."
Just like Mya, sometimes we don't know how to thank you enough for supporting our organization and being a voice for children in our community. Your support makes these moments possible. Because of you, Mya was heard, validated and believed and learned to trust adults again. Without you, Mya and so many other children would never know the relief of having their truth heard.
If you want to provide safe spaces like Family & Children's Place for children like Mya and ensure every voice, like Mya's, is heard, please make a donation today!