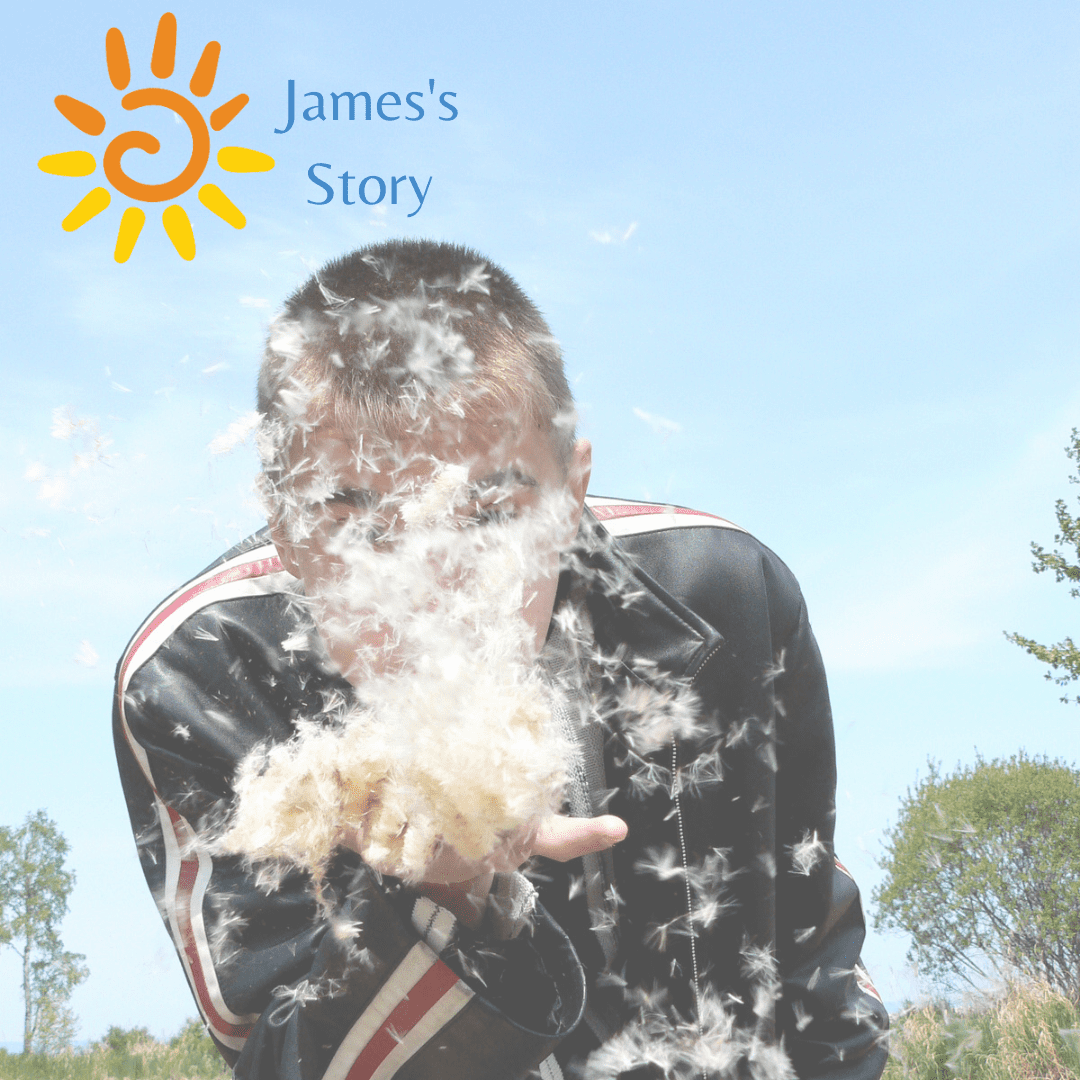 Blog
James's Story
December 27, 2021
When James was in third grade, his family went through a difficult time. His older brother moved out of their home and in with his biological father and James was left with his mother and her physically and verbally abusive partner.
Every day James would dread going home from school. He would hide in the bathroom at the end of the day in an attempt to miss the bus or try to get off at the wrong stop so he could pretend to get lost. Nothing worked. At the end of the day, he always ended up scared, hungry, and lonely at home. After a few months, the violence escalated, and James witnessed his mother being beaten by her partner. He remembered what he'd been taught and called 911, saving her life and unknowingly changing his forever.
While his mother healed from her wounds, James stayed with his aunt and was seen at Family & Children's Place to help him work through the trauma of witnessing domestic violence. Every week he worked hard on recovering and recognizing that none of the violence was his fault. As his healing continued, he gained the courage to tell his mother how living with her and her partner made him feel. Through joint sessions with James and his mother, both were able to enter recovery.
His mother left the relationship and the two of them moved into a small apartment in New Albany where they were safe from their old life. As fourth grade came to an end, he began to look forward to making new friends as he transitioned to Hazelwood Middle School the next year. As he attended fifth grade orientation with his mother, they learned about the Bridges to Success: Next Step program through Family & Children's Place's School-Based Services. On the car ride home, James couldn't stop talking about how much fun he used to have in play therapy at Family & Children's Place and begged his mother to let him be a part of the program. Having firsthand experience with Family & Children's Place, his mother needed no convincing and got him signed up.
Today, James has entered sixth grade and is enjoying his second year with the School-Based Services team. He is often the first one to raise his hand and demonstrate healthy behaviors like being a "good loser" during games or taking a break when his feelings become overwhelming. James has made many new friends and is now reunited with his older brother who splits his time between their mother and his biological father. Family & Children's Place provides services to people in many different stages of life. To ensure we will always be available to support children as they move through their lives, consider making a donation today.