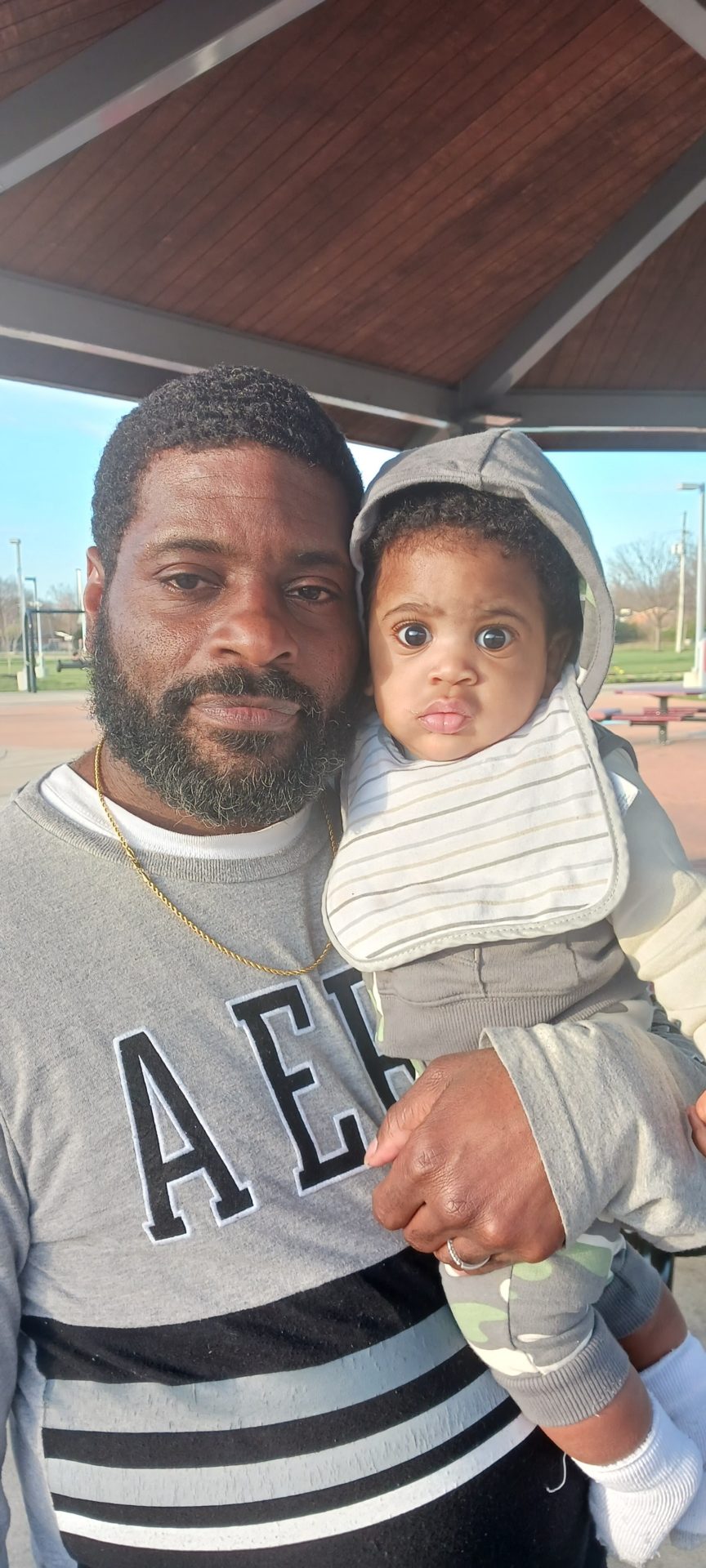 Blog
Father's Day 2023: Derrick's Story
Meet Derrick and hear how Greater Louisville Head Start changed his life!
June 15, 2023
Derrick and his wife were searching for a community, not just for them but their four children, all of whom are younger than five. Eventually, his wife stumbled across Greater Louisville Head Start and they decided to check it out. Fast forward five months, Derrick believes joining the program has been one of the greatest decisions they have made for their family.
When the teachers from the program are at their house, he feels safe and comfortable with them there. He appreciates how our teachers ensure his children are seen, heard, and at times played with when needed. They are patient and kind, which is something he greatly appreciates. To him, this shows how much we care about the families in the program.
After months of home visits, it was time for Derrick and his family to attend a socialization event the program was putting on for families in a public park.
Derrick wasn't nervous but he was anxious. In a time of such uncertainty, Derrick is always on the lookout for the safety of his family, especially in public spaces. He knew by going to a public space, anything could happen.
Derrick says he can tell when his children are having a good time based on their facial expressions, as 'they don't have the best poker faces'. When they arrived at the park, his children immediately ran to their friends. Seeing the smiles on their faces and feeling a sense of calm he and his wife decided to sit with the other families there. The afternoon turned into one of the best they had ever had.
His experience was so meaningful he wishes they could stay in our program forever. From witnessing his children experience so much joy and fun in learning, to seeing those in the program that needed a little extra help by receiving gas and grocery gift cards, he knew he had found the community this family had been searching for. When asked about the impact GLHS has had on him as a father, Derrick said, "Thank you for creating your program because it really is such a great program. I wish a lot of kids could grow up and experience this."
Help us help more families in Greater Louisville Head Start, families like Derrick's. Donate here!