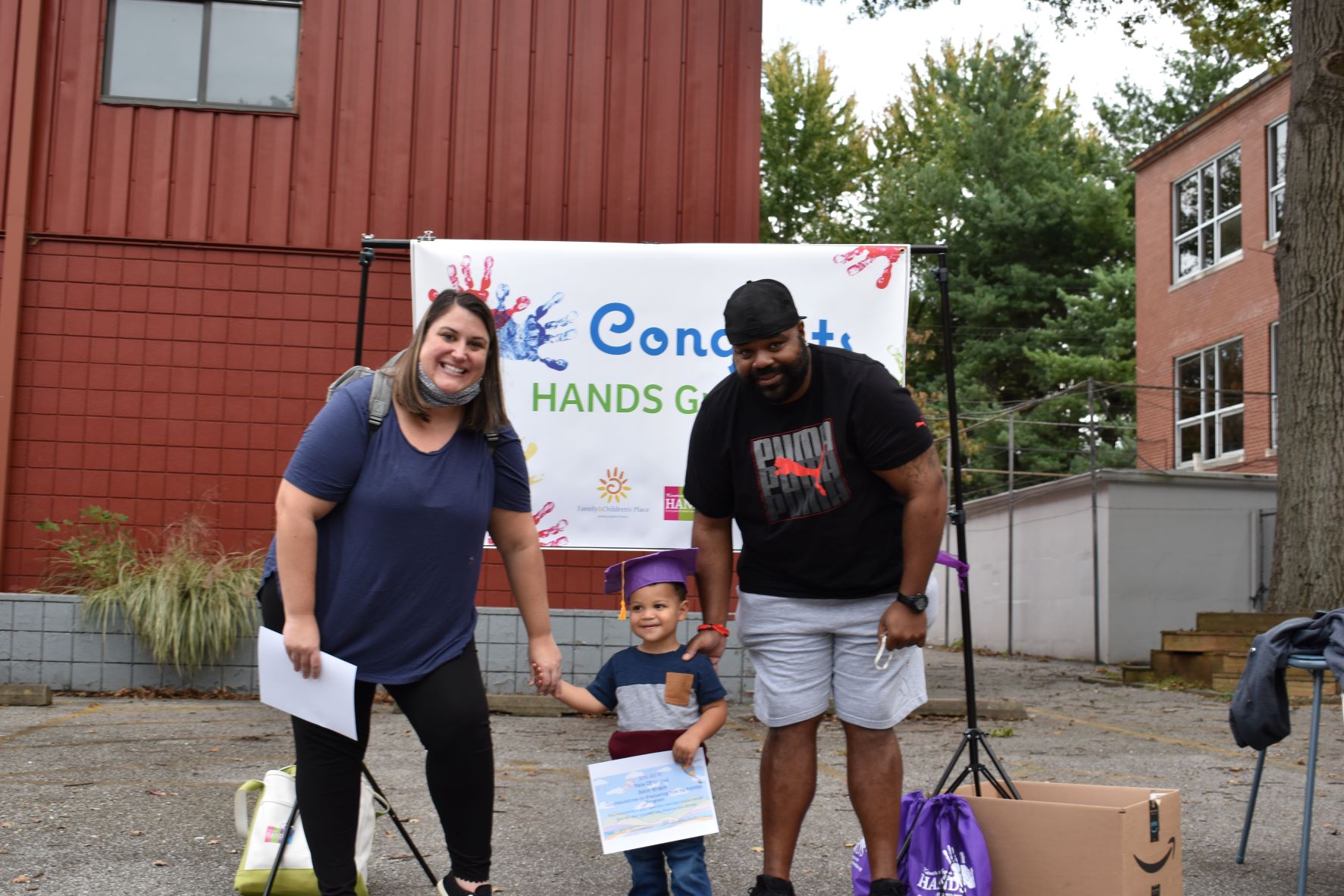 Blog
Congratulations to the HANDS Program Graduates!
November 8, 2021
In October, 39 families graduated from the HANDS program! On October 19th, families attended a socially distanced, outdoor graduation ceremony themed "Oh the Places You Will Go" after the Dr. Seuss story. Our Mother of Sorrows generously hosted the event in their parking lot as they have in previous years.
All graduating families received a backpack filled with bubbles, a beach ball, Play-Doh, a puzzle and a book as well as a snack bag with water, oranges, Cheez-Its and popcorn to share. Dancing to Cocomelon and Disney songs while playing outside and taking photos was a wonderful way for the kids, caregivers and staff to celebrate the first stages of their new lives.
HANDS in Jefferson County, Kentucky is facilitated by Family & Children's Place and provides new and expecting parents free in-home visits with mentors. During visits, parents learn parenting and behavioral skills, techniques and activities that stimulate development and have the support they need to build strong, confident families.
Congratulations to our new graduates and to every member of the HANDS team for their hard work and commitment to families in our community. HANDS is a free program available to all new and expecting parents. Click here for more information!