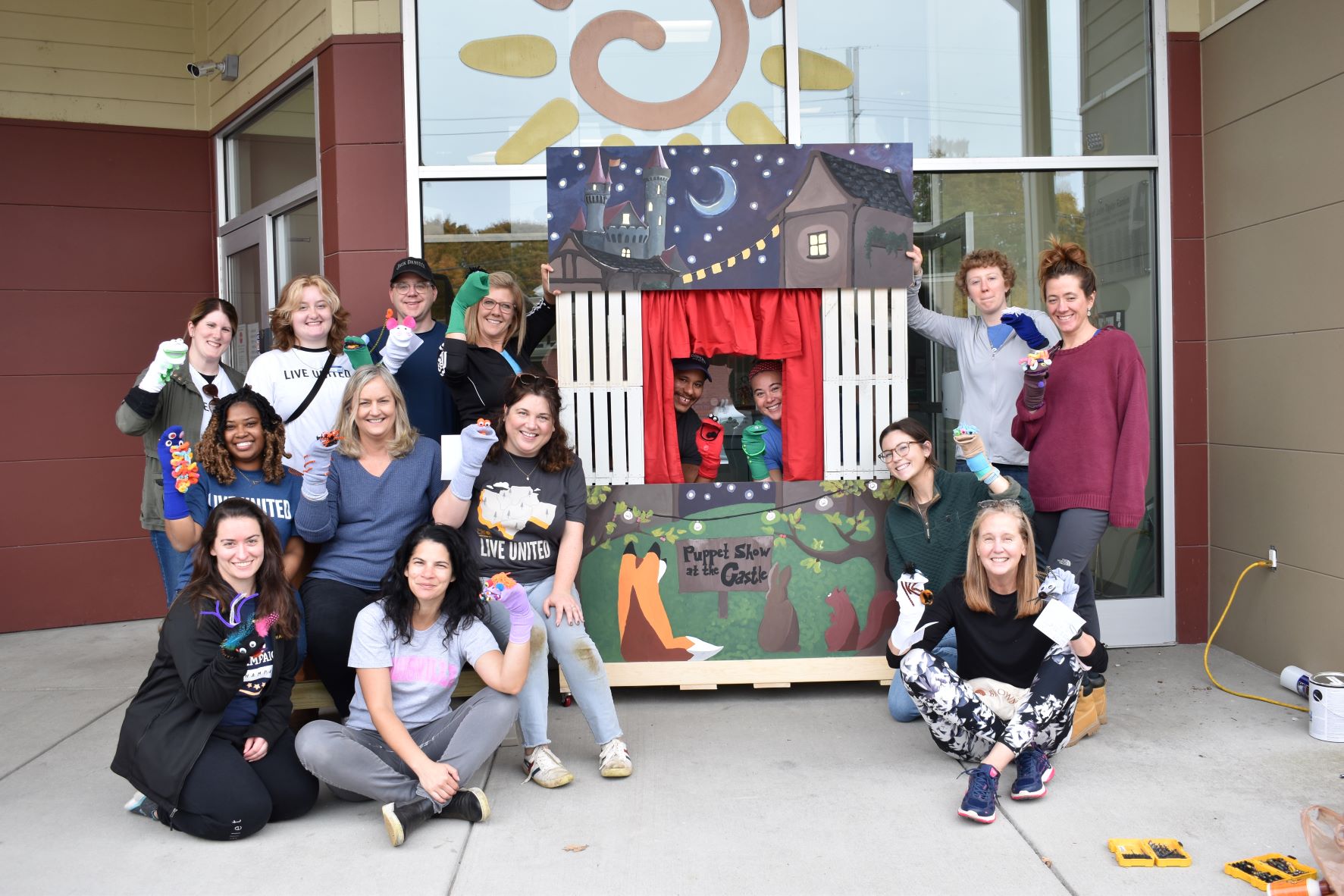 Blog
Brown Forman and Pitt Academy Volunteer for Kids!
November 19, 2021
On November 9th, Family & Children's Place welcomed a talented group of volunteers from Brown Forman who worked on multiple projects for the children we serve. Beginning at 9am, the volunteers split into teams and immediately got to work.
At the Child Advocacy Center, volunteers worked in the courtyard doing clean up and landscaping of the beautiful outdoor area where kids can run and play during breaks in services. In the Family Service Center board room, volunteers put together snack bags for students in our after school program and made blankets for the children who visit the Child Advocacy Center.
Outside of the Family Service Center, a brand new puppet show stage was built from scratch so the children who visit can enjoy live entertainment. The stage alone wasn't enough of course, so luckily the team at Brown Forman connected with Pitt Academy where students hand made dozens of sock puppets!
Partnerships like these are crucial to the success of our programs and services and ensure we can create a productive, comfortable and soothing experience and environment for everyone we serve. Thank you Brown Forman and Pitt Academy for committing to children in our community!